Sanabresa cuisine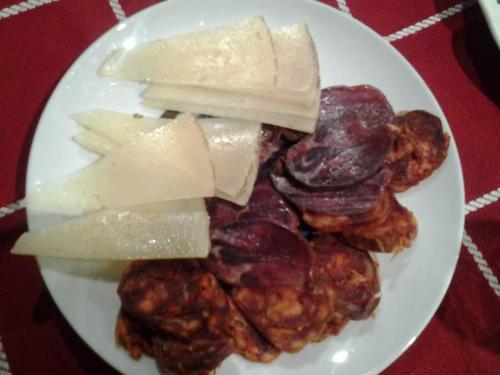 The sanabresa cuisine has typical features, it does not look like Castilian cuisine you can taste in Zamora, Benavente or Toro. The food there is excellent, but is different from the sanabresa. Many dishes offered in Sanabria are based on the same products but with different flavors because it is made to our style.

When a dish from another area is good we do ours and we customize quickly. The border Sanabria are people and we are open to everything that can get us out. In our case this last year we have built fish pâté leave us very buenos.Este year we added meats stone brás cod and cod confit salad.
Wheals with sausage or pork leg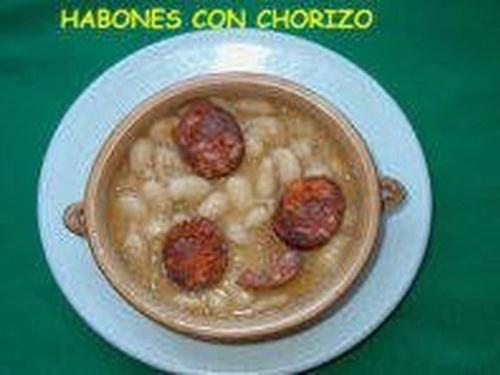 Hives are a variety of very large white beans, exquisite taste and cultivation only known in this region. Its production is completely natural and always more than a thousand meters. It is a dish especially recommended for those who like strong, traditional and great tasting meals. Especially in autumn and winter. We put on the card all year and no one should leave without trying Sanabria. In this area they are especially good those grown in Vigo or San Martin de Castaneda. The current price per kilo is about 8 to 10 ?.
sanabrés Caldo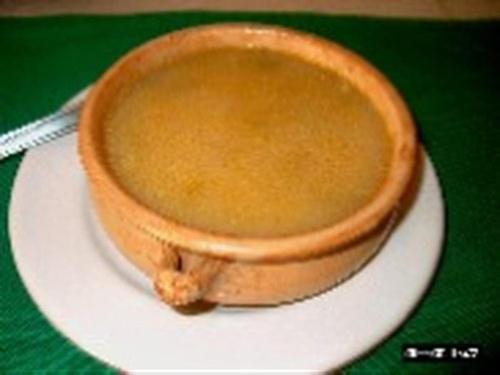 Caldo sanabrés with the green beans, very tasty with little presence of fat southernmost valleys of the region. It is a variety of Galician soup based on broth but beef and chicken rather than pork. very special dish that is traditionally consumed in Sanabria in farm work late summer. In our restaurant every day I try broth '!! The current success of this wine is remarkable
Stirred of mushrooms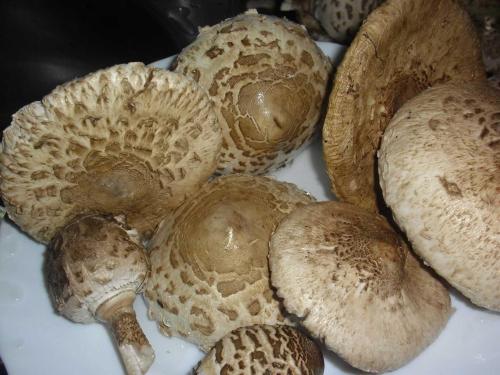 Scrambled eggs with mushrooms in the area, boletus edulis, Macrolepiota procera (cucurriles), etc …. All of them deep flavor, collected by experts who offer full warranty. The cucurriles are mushrooms quintessential Sanabria, arriving the first rains of autumn, everyone comes out looking cucurriles. It is not the best mushrooms but if we like the Sanabria. Currently you can consume throughout the year because the area has installed a drying mushrooms where they dehydrate and preserve the flavor and characteristics. Search cucurriles in autumn is the most important sport and retirees Sanabria that keeps them fit, do not ask where there cucurriles any sanabrés, will deceive.
Veal chops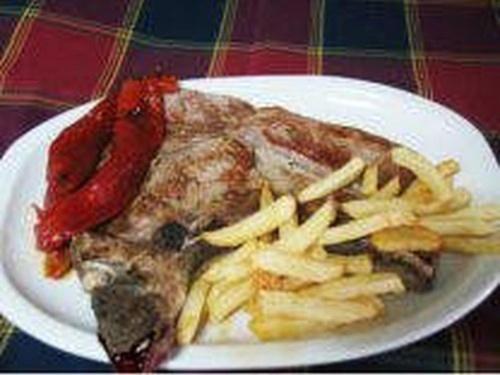 T-bone steak, authentic sanabresa beef, white meat or slightly red, flavorful and very tender. It is the star of the típicossanabreses dishes along with welts and trout. We can serve steaks over 1,000 grams. ceramic hot plate. Epecialmente recommended, no one should leave without trying it Sanabria. Calves from which the meat that we get for our clients are bred naturally in the region. And they never exceed 6 months indicate the current rules for cutting as ribeye. Sanabria meat is guaranteed as nigún type of artificial feeding is not used for breeding cattle. All cattle graze freely in areas of Alta Sanabria. A menu for meat lovers: beef steak, our house salad, homemade cheesecake, wine Bajoz Toro Collegiate or Cermak, coffee and a shot of homemade herbs. Lately veal roasted peppers Valley Vidriales is accompanied, to try you realize that there are still things that are not flavored greenhouses or other inventions.
Trout with shrimp sauce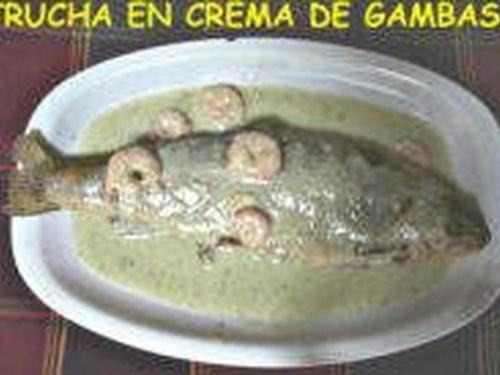 Trout with shrimp sauce, recipe from our own restaurant, which under other names and used by others has won awards. It is a dish design itself we include in the economic daily menus. On the basis of trout slightly browned in oil and spices, sedate for several hours in cream shrimp simmered. It seems easy, try them.
Lamb chops.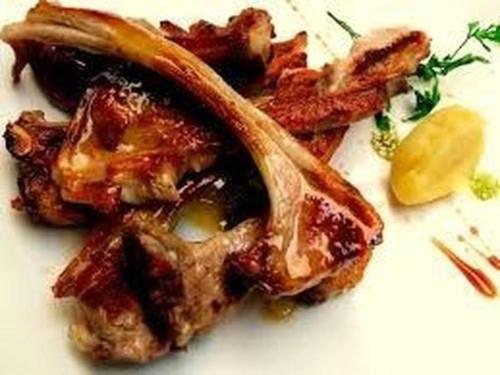 Here is one of the best breeding lambs of the peninsula, comparable to other areas of renown. It's a great lamb flavored because it is raised naturally.
Veal churrasco style sanabrés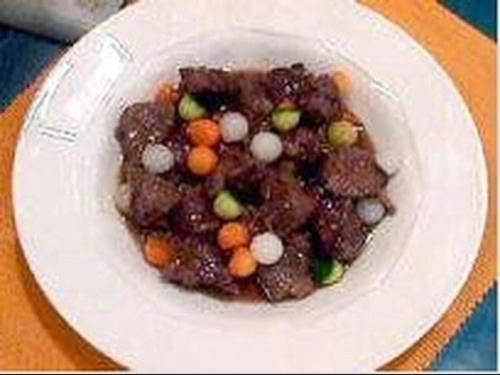 sanabrés calf Churrasco style, juicy meat with own recipe in details, with recognized flavor. Roasted sanabrés Galician-style and served with boiled potatoes, fried or baking. The meat we call churrasco in Sanabria is breast and beef brisket, not to be confused with the ribeye really is beef tenderloin. The churrasco beef Sanabria because it is very juicy white flesh and can be put to the plate or grill and is exquisite. This fashionable and everyone churrasco ask, but if you like meat really eat a steak.
Octopus sanabresa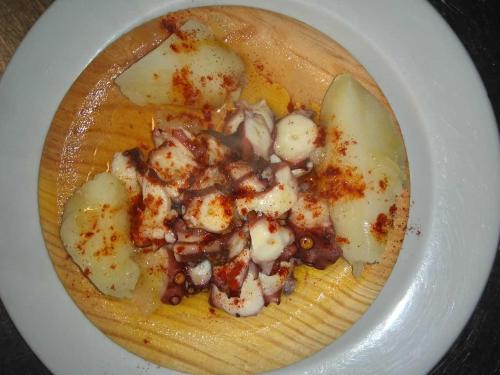 sanabresa octopus Galician variant form, cooked with raw olive oil, salt, paprika and not spicy raw garlic, usually served with potatoes octopus. Our cook has a strong reputation in the development of the octopus. And our suppliers are the same for more than thirty years ago. In this dish quality and tradition they come together. We are the local restaurant most prestigious in developing Sanabresa octopus. Maybe I "pasao".
Cucuriles grilled or scrambled
Mushrooms in the area with excellent flavor, little known. You can order them from October to March. This year we added to our letter mushrooms with pepper cream made by Chelo, our chief cook and who are estupendas.Las latest additions to our menu are: veal with mushroom cream and a special flan cake liquor drunk, I do not I know it is liquor, but I saw him take the bottle of Cacique occasionally.
Meats and barbecues stone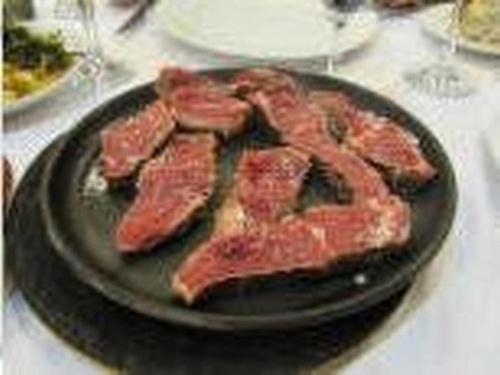 Meats and barbecues stone for the cook to your liking on the table, chop churrasco, ribeye, secret, ox, red Creole sausages or sausages.
Sanabrés style roasted pork knuckle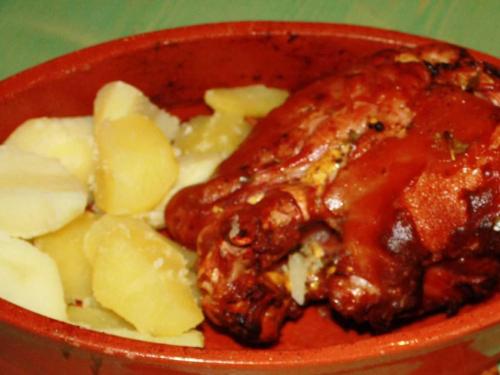 sanabrés style roast pork knuckle roasted with spices, strong, hearty and very tasty dish. We relaunched the codeillos for two with sauce own creation for this product. Relaunched
Zamora rice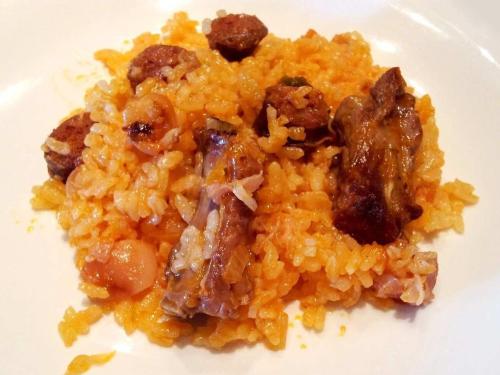 Rice Zamora, a typical dish from rural areas of the province at harvest grain. Rice with sausage, bacon, bacon, sausage, peppers …… is a highlight of flavor but very original. In summer jobs it consumed as strong and easy dish to make. We usually do even menu. It is best known zamorano dish, but not sanabrés, we do it in summer but in Zamora (city) every month.
escabechadas Truchas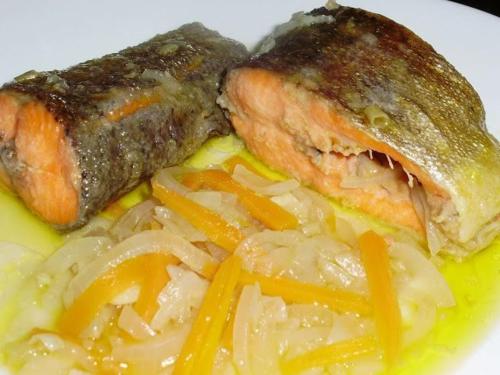 escabechadas Truchas, ideal for combat summer heat cold plate. Our house is famous for this dish for more than 30 years. It is a dish that is a bit maligned because of its manufactured marketing, our trout are homemade and have been pickled home no less than fifteen days.
Range chicken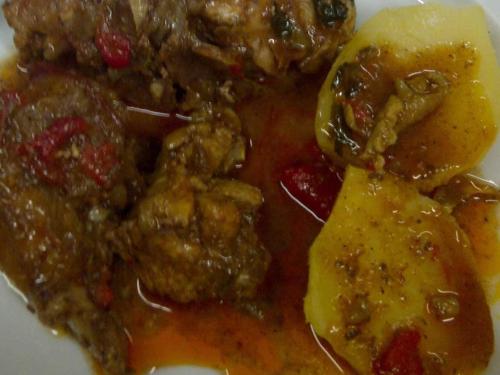 range chicken, raised and fresh from the nearby region of Bierzo Leon. Our recipe is also traditional with lots of flavor.
homemade pates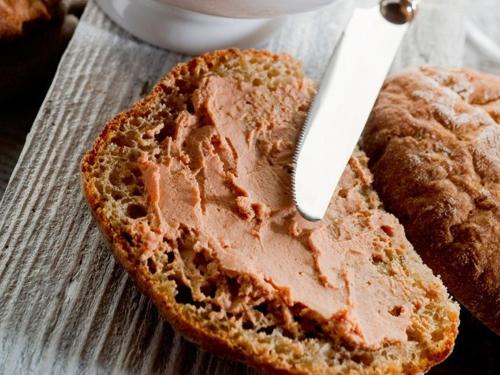 homemade pates, Chelo, one of our cooks (MARSHAL), made entirely by hand pates delicious anchovies, sardines, mussels, meat, game, etc .. They are exquisite and the revolution in recent seasons. Ask for them always have one of them. I would like anchovies and cheese.
Combined dishes and snacks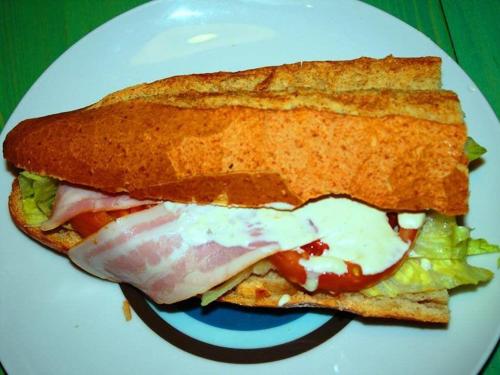 are also available for those who have more haste, letters with dishes Combined, Sandwiches, burgers or hot dogs.